Doing a quick round of bug fixes since there were some (unintentional ;)) softlock situations, along with some problems with the map displaying weirdly on load. New build is released in both full version and demo flavors. Also one new map feature since I was already in the map code: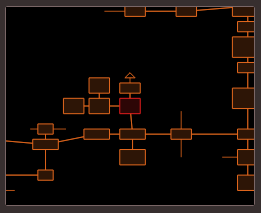 Map Arrows
Previously when navigating between maps, the minimap showed no indication that there was a path to another map (ex: Haven -> Desert). This was a bit confusing, so now the minimap shows arrows when a room has a connection to another map.
Bug Fixes
Now back to working on the content update!