Vladi has created some neat fan art of our very own Whoredra: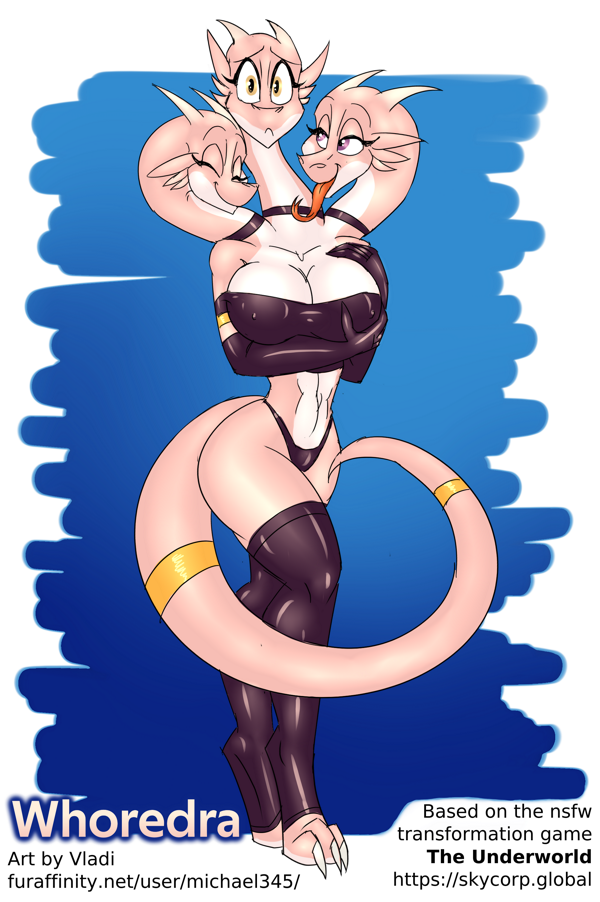 Our intrepid player (center) is a bit surprised to find themselves as the most recent head added to the multi-headed draconic prostitute.  Fortunately, looks like Violet and Emerald are welcoming him her!
If you like hydra art, there's a lot more on Vladi's FurAffinity page (including some hydra TF sequences).  They are also currently accepting commissions.
Learn more about the Whoredra transformation on the hydra transformation release post.