You can now easily browse and install mods — all from right from inside the game!
With the new r34 build, active subscribers can use the Control Panel inside the Debug Rooms and select browse to get an interface like this: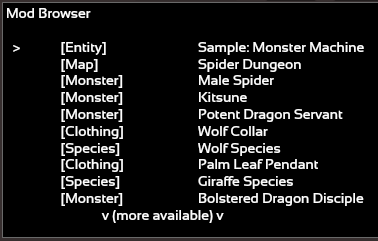 Then simply select mods you are interested in and install them.
The interface works on both the regular SWF version, as well as the mobile version — making it infinitely easier to play mods on Android phones (no more copy/paste!).
There is also a mod web portal to browse, edit, and submit new mods outside of the game.